Diana Mejia
Assistant Vice President, Campus Operations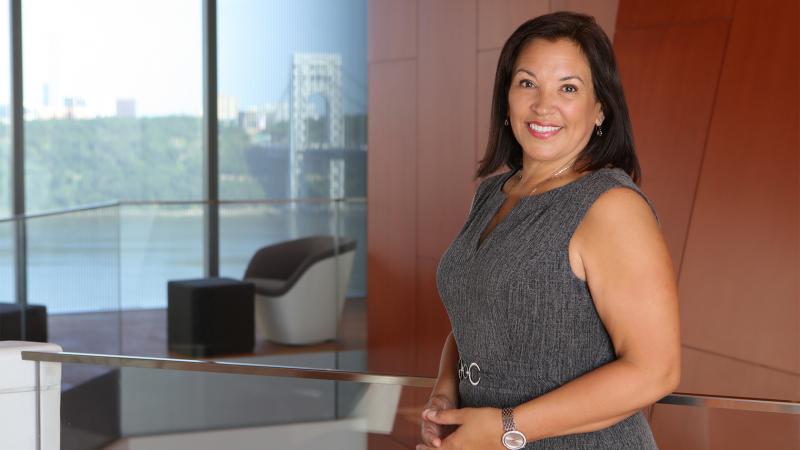 Diana Mejia applies her superior planning, leadership, and decision-making skills to oversee Campus Operations, a department whose broad scope of work directly impacts the daily experiences of Columbia University Irving Medical Center's faculty, students, employees, and visitors.
Diana's portfolio encompasses Custodial Operations, which includes custodial, waste removal, event set-up, and mail services for 1.2 million square feet of research, instructional, and administrative space. She also oversees the Office of Housing Services and the management of seven residential properties. Additionally, her team manages four CUIMC employee parking garages and one commercial parking garage.
Previously, Diana served as a director of Capital Project Management in Facilities Management and Campus Services, and as associate dean for Operations Management at Columbia University Mailman School of Public Health. She also worked in the non-profit sector, building affordable housing and mixed-use development projects for low-income communities and planning and overseeing senior housing, multi-family housing, and first-time homeownership programs.
She holds master's degrees from Columbia University in real estate development and in construction administration, as well as a master's degree in city planning from the Massachusetts Institute of Technology and a bachelor's degree from the University of California, Berkeley.
Honors
Women Builders Council's 2017 Outstanding Women
Contact Information 
212-305-1915
dim13@cumc.columbia.edu
Assistant Information
Barbara Ruiz
Executive Assistant
212-305-7636
bar2101@cumc.columbia.edu