Accessibility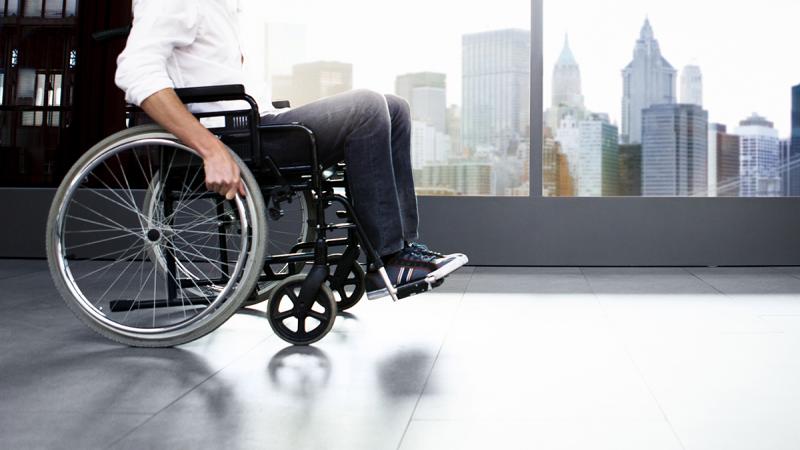 Columbia University Irving Medical Center provides equal access for students, staff, visitors, and patients traveling to and around our campus.
Below, you can learn more about campus initiatives and recent improvements led by CUIMC Facilies Management and Campus Services and NewYork-Presbyterian.
For additional information, visit Disability Services.
Campus Initiatives
The Disability Access and Accommodations Committee works to increase accessibility on campus. In addition to overseeing efforts to remove physical barriers, the committee promotes equality and diversity, education on legal and other requirements, and the integration of accessibility into business practices.
Recent Enhancements
The recent Alumni Auditorium renovation led to the creation of accessible restrooms for men and women in the corridor leading to the William Black Building. The Schaefer Awards Gallery features an accessible, gender-inclusive restroom as well.
The Schaefer Awards Gallery features an accessible lift to allow passage from the gallery to Alumni Auditorium.
As part of the Towers Modernization Project, all the Towers now feature ADA-compliant smoke and CO detectors.
Due to the complex nature of the Allan Rosenfield Building, we have developed convenient cards for occupants to quickly see what to do in case of fire. The cards illustrate accessible pathways to emergency exits. If you are an occupant of ARB, you may request a card from cumcfiresafety@columbia.edu.
Accessible Transportation Options
Shuttle Buses
Columbia University provides a network of shuttle buses connecting its campuses. Shuttle service is available free of charge to all University affiliates with valid University ID. All shuttles are wheelchair accessible.
Vertical Transportation
There are wheelchair lifts on campus that are exclusively designated for disability access. Prior authorization is required to use these lifts. Students should contact Disability Services, faculty and staff should contact HR Disability Benefits, and visitors should contact Public Safety for authorization.
Frequently Asked Questions​
Contact Us
Email access@columbia.edu. Your message will be reviewed by CUIMC representatives of disability access and accommodations.
Additional Contacts