VP&S High Zone Perimeter Hot Water Replacement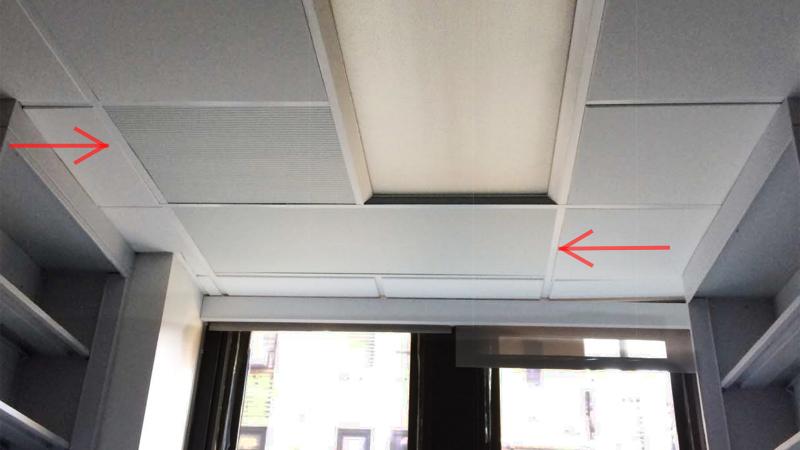 Pictured: New radiant ceiling panels will help provide more consistent warmth in the winter.
Facilities Engineering is currently engaged in a project to replace hot water radiators throughout the upper floors of the Vagelos College of Physicians and Surgeons building. The old perimeter radiator system has presented ongoing challenges for maintenance and repairs for many years. When completed, the project will have replaced the existing radiators on floors 10 through 17 with new radiant ceiling panels, and occupants will notice more comfortable temperatures, including consistent warmth during the cold months, in these spaces. Furthermore, Facilities Engineering will have greater access for repair and maintenance and we'll be able to abandon and drain the old system.
Project Facts
Project Location: Vagelos College of Physicians and Surgeons, Floors 10-17
Client: CUIMC Facilities Engineering
Project Program: State of Good Repair
Project Scope: Install a new perimeter radiant heating system for the high zone of the VP&S building
Special Feature(s) or Highlight(s)
Ability to control space temperature through the building management system. Occupants will also have a local thermostat to control space temperature.
Ability to isolate locally for repairs. We will no longer have to drain the entire system to fix a leak.
MEP Engineer: AKF 
Commissioning Agent: Horizon Engineering Associates
Contractor: H.M. Hughes  
Year Completed: 2018