Black Building Process Condenser Water Upgrade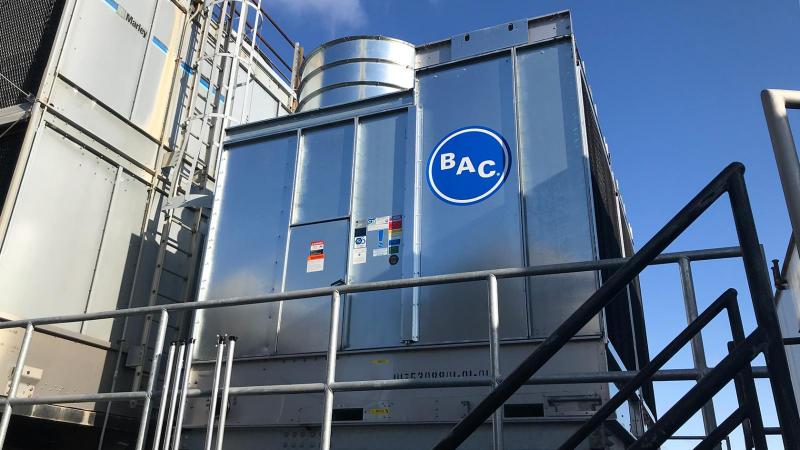 This project will improve the process condenser water system in the William Black Building, which feeds environmental boxes and heavy equipment rooms. New larger pumps and cooling towers are being installed to increase system capacity and improve redundancy.
The new system will utilize a heat exchanger and open-loop/closed-loop configuration with a sand filtration system to provide cleaner water to all equipment, minimizing maintenance and downtime.  New pipe risers are being installed near the men's restrooms that will allow for additional laboratory equipment to be brought on line in the future.
Project Facts
Project Location: William Black Building
Client: Facilities Engineering
Project Program: State of Good Repair (SOGR) – Infrastructure and Central Plant
Project Scope: Installation of new cooling towers, pumps, heat exchanger, filtration system, controls, and piping Risers
Architect: Mitchell Giurgola Architects
MEP Engineer: R.G. Vanderweil Engineers
Structural Engineer: Severud Associates
Commissioning Agent: GHC Facility Constultants
Contractor: Structure Tone
Year Completed: 2018
Media Coverage
"Black Building crane pick, next step in cooling system upgrade"
CUIMC Facilities Management, 2/5/18