We're your go-to fitness resource at the medical center.

50 Haven Athletic Center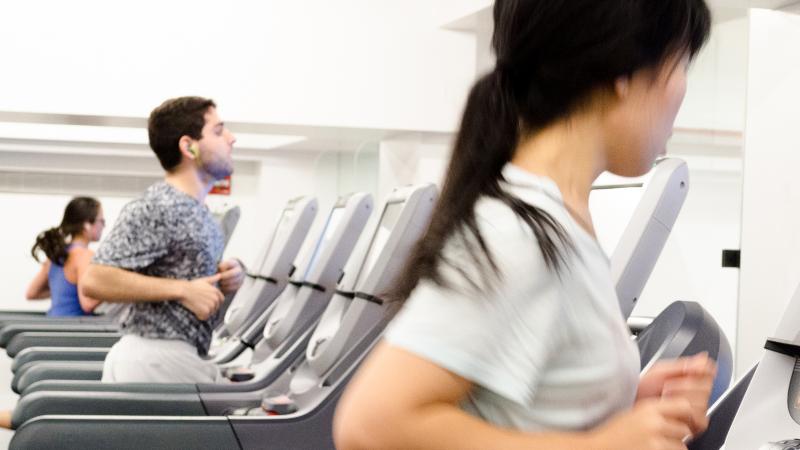 Welcome to 50 Haven Athletic Center
Conveniently located on levels 2B and 3B of 50 Haven Ave., we help thousands of CUIMC students, faculty, and staff work out and improve their health.
The Haven Athletic Center is now open and selling memberships to the following: Employees and Other Affiliates
If you are a CUIMC employee, you can gain access to HAC by purchasing a membership package. Fees for exercise programs and other services are additional.
Employees eligible for HAC membership:
CUIMC faculty, officers, or staff
Post-doctoral research fellows
CUIMC Alumni
New York-Presbyterian employees
New York State Psychiatric Institute employees
Audubon Biomedical Science and Technology Park employees
The Lasker Biomedical Research Building 
Roy and Diana Vagelos Education Center
If you're interested in a membership package to the Haven Athletic Center you can email us at athleticcenter@cumc.columbia.edu and a staff personnel will get back to you with an appointment date. Memberships are sold Monday through Friday from 7:30am to 2:30pm. 
Operational Schedule: 
Monday thru Thursday: 7 a.m. to 11 p.m. 
Friday: 7 a.m. to 8 p.m.
Saturday and Sunday: 10 a.m. to 6 p.m.
Pool Hours: 
Monday thru Thursday: 7 a.m. to 9:55 a.m., 12:30 p.m. to 2:55 p.m. and 5 p.m. to 8 p.m.
Friday: 7 a.m. to 9:55 a.m and 12:30 p.m. to 2:55 p.m.
Saturday and Sunday: 10:30 a.m. to 1:25 p.m. and 3:30 p.m. to 5:30 p.m.
Student-members can disregard this notice however, if you're interested in purchasing a student spouse/partner membership please follow the directions above as well.
If you'd like to retain the locker that is currently assigned to you send us an email immediately and your assigned locker will be reserved for the upcoming membership cycle. If we do not receive an email from you we will assume the items where left behind and abadoned and will be discarded.  
** Updated as of January 19, 2022.
About the Athletic Center
Develop your personalized workout program using our treadmills, ellipticals, stationary bicycles, rowing machines, stair climbers, and dumbbell sets and benches. We also offer a number of fitness classes throughout the year, and our facility and pool are accessible.
The Athletic Center is closed on the weekends and on all Columbia University Irving Medical Center-designated holidays.