We're your go-to fitness resource at the medical center.

50 Haven Athletic Center
Operations Update: The 50 Haven Athletic Center will close at 5 p.m. on Friday, July 9 and will reopen on Monday, August 2, 2021.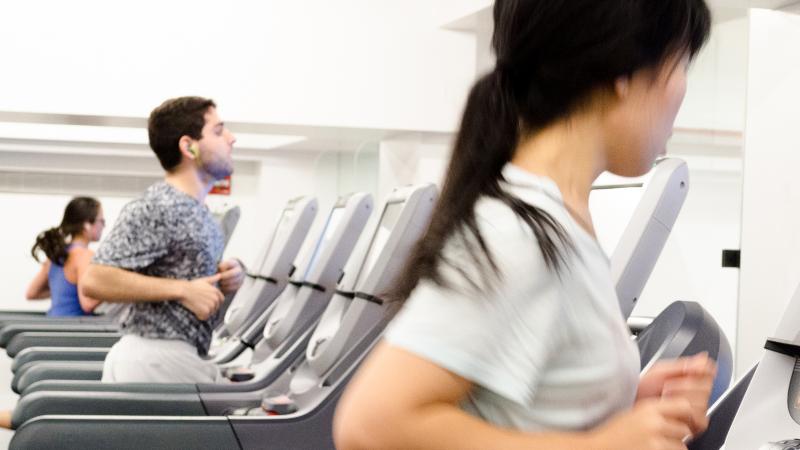 Welcome to 50 Haven Athletic Center
We're excited to welcome you back to 50 Haven Athletic Center! We know the athletic center is vital to your well-being, and we've been working non-stop to ensure our facilities are ready for you.
We are open from 10 a.m. to 7 p.m., Monday through Friday only (the last workout sessions is available at 6 p.m.). The Athletic Center is closed on the weekends and on all Columbia University Irving Medical Center-designated holidays.

(Updated Jul. 7, 2021)
In order for us to prepare for normal operations in the Athletic Center for fall 2021, the Athletic Center will close on Friday, July 9 at 5:00pm and will reopen on Monday, August 2. 
About the Athletic Center
Conveniently located on levels 2B and 3B of 50 Haven Ave., we help thousands of CUIMC students, faculty, and staff work out and improve their health.
Develop your personalized workout program using our treadmills, ellipticals, stationary bicycles, rowing machines, stair climbers, and dumbbell sets and benches. We also offer a number of fitness classes throughout the year, and our facility and pool are accessible.