We're your go-to fitness resource at the medical center.

50 Haven Athletic Center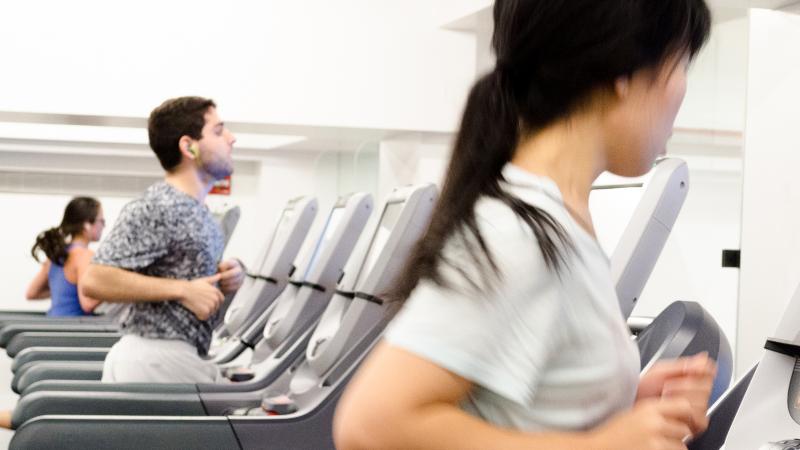 Welcome to 50 Haven Athletic Center
Conveniently located on levels 2B and 3B of 50 Haven Ave., we help thousands of CUIMC students, faculty, and staff work out and improve their health.
Operational Schedule: Monday-Friday, 7 a.m.- 8 p.m. 
Starting Monday, April 4, 2022, the Athletic Center has added a few extra pool times during the day. Please check below for the upcoming pool schedule. 
Pool Hours: Monday - Friday:  7-10 a.m; 12-3 p.m.; and 5-7:55 p.m.
As of Monday, April 11, 2022, you will no longer have to reserve pool sessions online. 
About the Athletic Center
Develop your personalized workout program using our treadmills, ellipticals, stationary bicycles, rowing machines, stair climbers, and dumbbell sets and benches. We also offer a number of fitness classes throughout the year, and our facility and pool are accessible.
The Athletic Center is closed on the weekends and on all Columbia University Irving Medical Center-designated holidays.