Construction and Refresh Effort (CARE) Crew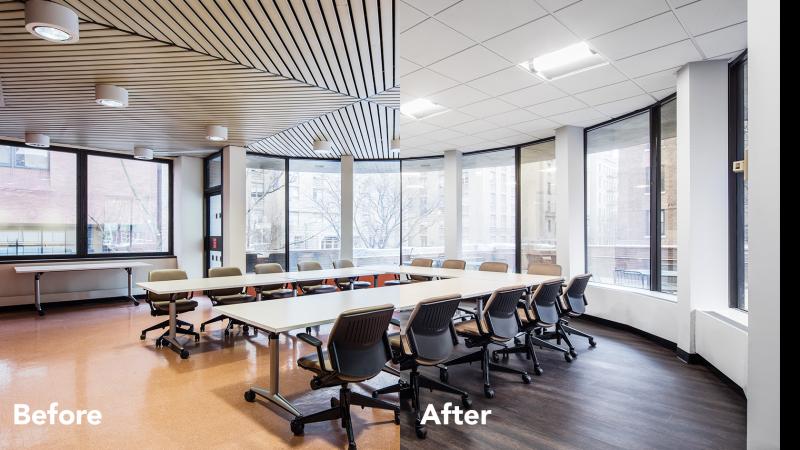 The Construction and Refresh Effort Crew refreshes and renovates public corridors, lobbies, stairs, and restrooms at Columbia University Irving Medical Center.
You might spot us at work in the evenings, brightening stairwells, installing new fixtures, and applying fresh coats of paint. The result is a better-looking, more welcoming campus.
What do you think of our work? Take our quick, mobile-friendly survey.
Questions about CARE Crew, or see a public space that needs a refresh? Email Joe Francomano, CARE Group manager, at jf2933@cumc.columbia.edu.
Top Image: William Black Building, fifth floor elevator lobby
Photo Credit: Joseph Francomano (left); Pavel Bendov (right)
Recent CARE Crew Projects
ARB6 Biostatistics Renovations

Georgian Building Lactation Room

Hammer Conference Room 103A

Hammer Bldg. 4th Floor Restrooms

Presbyterian Bldg. 7th Floor Restroom

Black Bldg. 5th Floor Corridor Refresh
Meet Our Team
Axel Adorno

Shamont Pettway

José Romero Guevara