Presbyterian Bldg. 7th Floor Restroom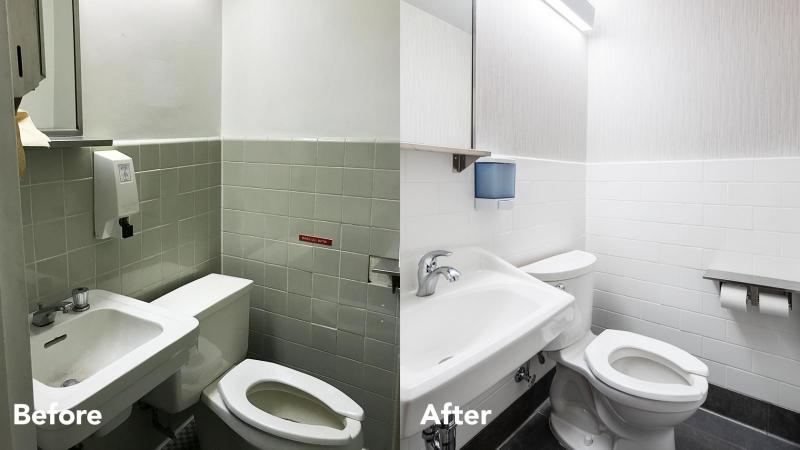 This outdated, tired looking restroom needed a renovation. With the help of an architect and input from College of Dental Medicine staff, the Construction and Refresh Effort (CARE) Crew carefully selected the latest materials and fixtures that would breathe new life into the space.
Project Facts
Project Location: Presbyterian Building, West Wing, 7th Floor
Client: College of Dental Medicine      
Project Scope: Remove the plumbing fixtures, toilet accessories, ceramic tile floor and walls, and lighting. Install new toilet fixtures, toilet accessories, ceramic tile flooring and walls, paint and wall covering, lighting, and plumbing fixtures.
Project Area: 25 square feet
Architect: Interior Design Group
Contractor: H.M. Hughes
Year Completed: 2017
Project Duration: 1.5 months