Stay Safe This Holiday Season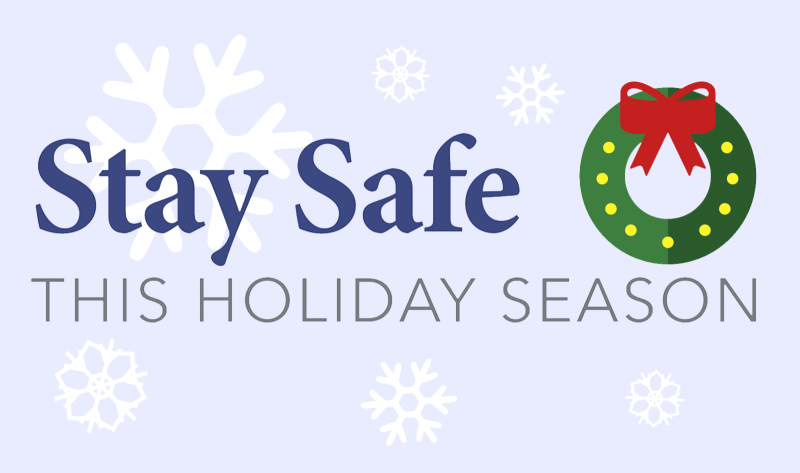 As you prepare for this year's holiday season, take a moment to review the following safety precautions to ensure a happy and safe holiday season for you, your co-workers, and your family and friends:
Go Artificial
University policy prohibits live holiday decorations, including Christmas trees and wreaths, in all university buildings.

Candles, oil lamps, incense, and other flame-producing items are strictly prohibited at the medical center. Use energy-efficient LED holiday lights instead.
Be Prepared
Artificial decorations are not allowed in corridors and should never block fire equipment or emergency exits. Use ladders—not chairs, stepstools, or boxes—when installing decorations in high locations.
Do not secure decorations to fire sprinklers, smoke detectors, or other fire equipment; they can obscure their location and/or hamper their operation.
Please remove any holiday decorations before leaving campus for the holidays.
Power Responsibly
Avoid using extension cords. If you need to use an extension cord, make sure it has the UL approved label and is of adequate gauge for the intended use. Do not run electrical cords beneath rugs or across work surfaces, and do not use frayed or broken cords. Unplug extension cords at night.
When using artificial trees, follow the manufacturer's warnings regarding the use of electric lights. Lights on metal trees are not allowed.
Unplug decorative lights before leaving work and when the area is unoccupied.
Print and post our Holiday Safety infographic (.pdf) in your space to help others in your life stay safe.