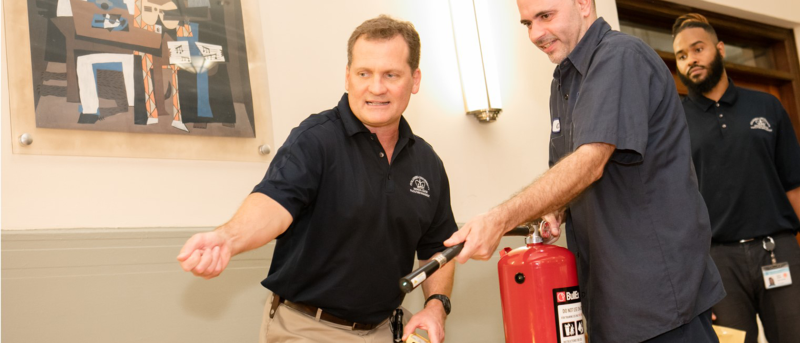 Fire Prevention Month 2022: Fire Extinguisher Training Series
October is Fire Prevention Month. Established by the National Fire Protection Association in conjunction with Fire Prevention Week 2022 (Sunday, October 9 through Saturday, October 15) Fire Prevention Week highlights the importance of educating everyone on what to do in case of a fire. 
This year's theme, "Fire won't wait. Plan your escape," encourages everyone to learn/review important actions they can take to stay safe. During this month, take a few moments to review how to properly use a fire extinguisher in the event of a fire emergency.
Prefer to practice how to use a fire extinguisher in person? Stop by an upcoming in-person training hosted by CUIMC Fire Safety and practice with a fire extinguisher simulator. 
Monday, October 10, 5-8 p.m., Roy and Diana Vagelos Education Center, Milstein Family Lobby
Tuesday, October 11, 5-8 p.m., Hammer Health Sciences, 1st Floor Lobby
Thursday, October 13, 5-8 p.m., Russ Berrie Medical Science Pavilion Lobby
Friday, October 14, 5-8 p.m., Schaefer Awards Gallery
If you have questions or concerns about fire safety at the medical center, email cumcfiresafety@columbia.edu. You also may visit the National Fire Protection Association's website for additional information and helpful tips.