Coastal Storms and Knowing Your Zone
September 2018 Safety Topic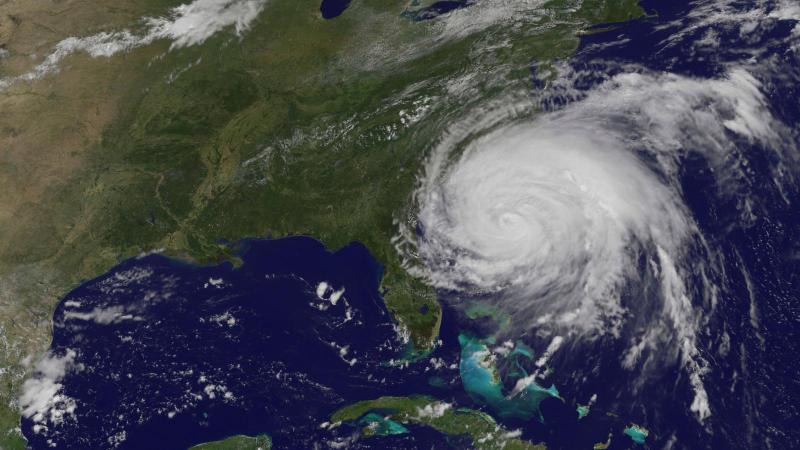 In the New York City area, there are several types of naturally occurring coastal storms, which include nor'easters, tropical storms, and hurricanes, that can have a devastating impact on residents who live and work within the area.
Nor'easters are intense storms. Wind gusts associated with these storms can exceed hurricane force in intensity. Nor'easters may occur at any time of the year but are most common during fall and winter months (September through April).
A tropical cyclone is an organized rotating weather system that develops in the tropics. While generally less dangerous than hurricanes, tropical depressions and tropical storms can still be deadly. Heavy rains, coastal flooding, and severe weather, such as tornadoes, pose the most significant threat.
A hurricane is a storm that has sustained winds of > 74 miles per hour. No storm combines duration, size, and wind speed more destructively than a hurricane. Hurricanes can flatten homes, topple trees, and turn loose objects into deadly projectiles. The storm's driving winds and extreme heavy rains can cause massive and dangerous flooding in low-lying and poor-drainage areas.
In the event of coastal storms that may occur where you live and work, you should be familiar with the "KNOW YOUR ZONE" website maintained by New York City's Office of Emergency Management. View this interactive map to see whether or not you live or work within a flood zone.
For more information or questions about coastal storms and Knowing Your Zone when it comes to flooding, please speak with your supervisor or contact a member of the Campus Life Safety and Regulatory Compliance team.