A Facilities Legacy
Celebrating years of service!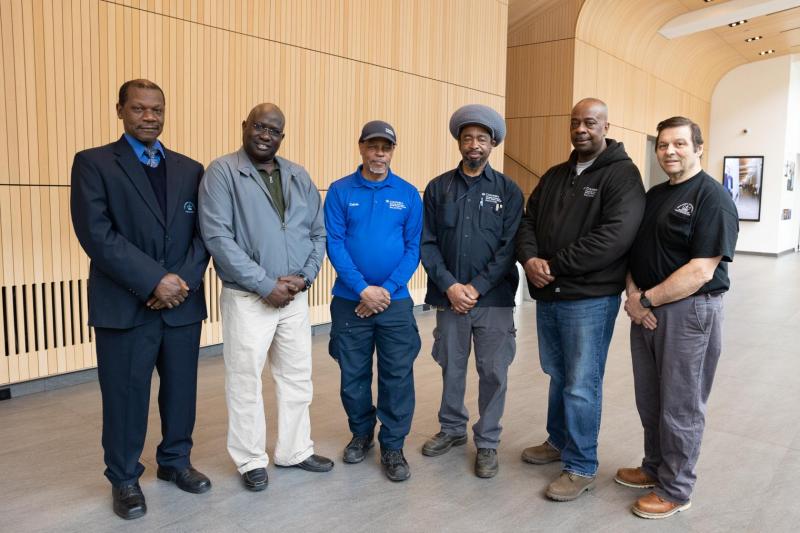 Pictured from left to right:
Ansell Bowers, Public Safety, 27 years
Mbaye Beye, Custodial, 29 years
Calvin Croal, Custodial, 29 years
Trevor Walsh, Electrician, 28 years
Jeffrey Ross, Engineering, 27 years
John D'Onghia, Engineering, 28 years
We are grateful for your service over these years and those yet to come! Thank you for all you've done and your commitment to CUIMC and Facilities.