50 Haven Ave. Roof Terrace Renovation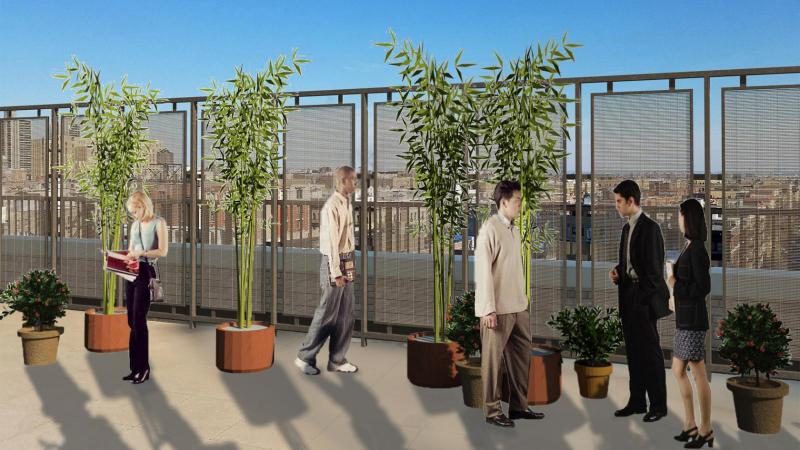 Credit: Rendering by Hoffmann Architects, Inc.
New Amenities, Same Breathtaking Views
The 50 Haven Ave. roof terraces serve as prime outdoor social and study spaces for members of the medical center community, particularly students living on campus and their guests.
By raising the guardrails on the terraces and enhancing them with additional amenities—including new outdoor furniture—the Office of Housing Services is taking a proactive approach in ensuring its spaces meet the needs of today's students.
Fact Sheet
Project Location: 50 Haven Ave.
Client: CUIMC Administration – University Initiative
Project Program: Replacement of terrace guardrails
Project Scope: The project includes installation of new mesh infill panels along the edges of the terraces on the east and west 11th floor terraces, and the south side of the 12th floor terrace.
Project Area: 5,000 sf (approximate)
Special Feature/Highlight: Raised guardrails and additional amenities
Architect: Hoffmann Architects, Inc.
Structural Engineer: Hoffmann Architects, Inc.
Contractor: Mamais Construction
Anticipated Completion: Spring/summer 2019
Questions?
Please contact the Office of Housing Services at cumc.housing@columbia.edu or 212-305-HELP (4357), option 2. You may also contact Darby Kline, project manager, at dk2961@cumc.columbia.edu.