About the Haven Plaza Project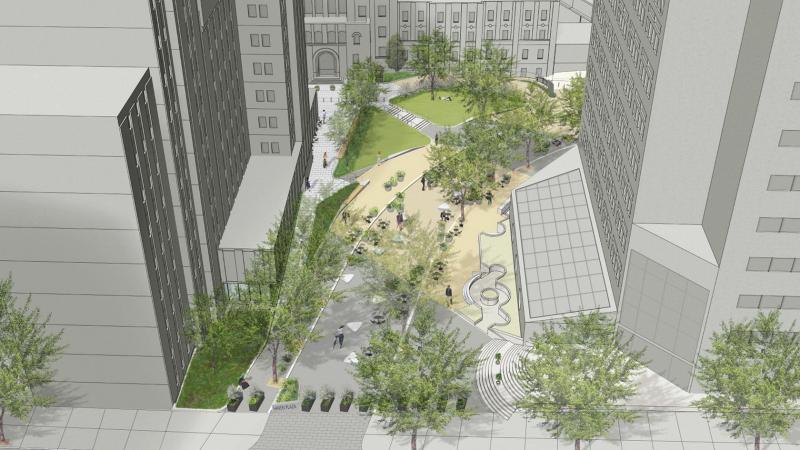 As part of the New York City Department of Transportation (NYCDOT) Plaza Program, Haven Plaza creates approximately 60,000 square feet of open, green space for the entire community to enjoy. Sixty percent of the plaza is on medical center-owned land; the remaining 40 percent is on public land. 
View the answers to frequently asked questions.
Fact Sheet
Project Location: Haven Ave. between W. 169th St. and Fort Washington Ave.
Project Program: Public outdoor interim plaza and green space
Project Scope: Approximately 60,000 square feet of interim plaza space 
Project Area: Haven Ave. south side of W. 169th St. and Fort Washington Ave. between the Allan Rosenfield Building, Hammer Health Sciences Center, and the Neurological Institute
Architect: FXCollaborative and Quennell Rothschild & Partners
Construction Manager: Shawmut Design and Construction
MEP Engineer: AKF
Structural Engineer: O'Donnell & Naccarato
Completed: Late June 2019
Rendering Credit: FXCollaborative and Quennell Rothschild & Partners​