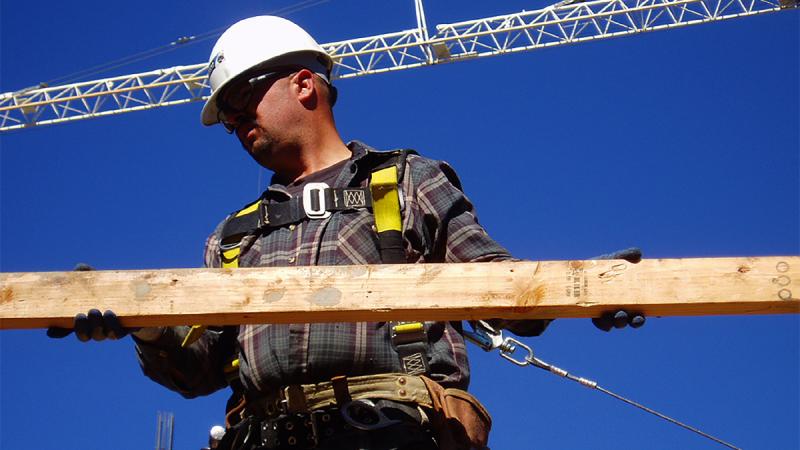 Photo Credit: Greg Younger, via Flickr, some rights reserved
With falls among the most common causes of serious work-related injuries and death, all workplaces must be set up to prevent employees from falling from ladders, overhead platforms, elevated work stations, roofs, or into holes in the floor and walls.
OSHA requires that fall protection be provided at heights of four feet or more in general industry workplaces, like ours. In addition to this, any fixed ladders over 24 feet must be equipped with fall arrest or safety systems as part of OSHA's recent revision to its general industry standard. It is required that fall protection be provided when working over dangerous equipment and machinery, regardless of the fall distance.
Employees are responsible for donning the appropriate protective equipment when work is performed under certain circumstances where fall protection is needed.
The following safety tips must be followed when working at heights at CUIMC:
When using wood, metal, or fiberglass ladders:
Maintain three points of contact.
Inspect wood ladders for cracks and splits in the wood.
Inspect metal and fiberglass ladders for bends and breaks.
Check all ladders to see that steps or rungs are tight and secure.
Be sure that all hardware and fittings are properly and securely attached and test movable parts to see that they operate without binding or without too much free play.
Never use a damaged ladder. Damaged ladders must be immediately taken out of service for repair or disposal.
Fixed ladders over 24 feet must be equipped with fall arrest or safety systems.
When working on roofs:
Make sure your personal fall arrest system fits and is not defective.
Always stay connected when utilizing a personal fall arrest system for fall protection.
Protect all holes and/or openings.
When using powered equipment such as a Genie lift:
The lift must be kept in safe condition.
Use the lift only for its designed purpose.
Ensure the key is controlled to prevent unauthorized access.
For more information or questions about fall protection, please speak with your supervisor or contact a member of the Campus Life Safety and Regulatory Compliance team.